Top Quality Plumbing Services 24/7

Gas Line Repair in Burbank
*One coupon per transaction. No combining with other
offers.
Valid from Jan 4, 2021 – Dec 31, 2021
NEED A PLUMBING SERVICE? CONTACT CANDU!
Reliable Gas Line Repair in Burbank, CA
Plumbing problems can occur anytime in your residence or commercial centers. A non-professional person can at least try to solve the problems. However, when it comes to
gas line repair in Burbank
, CA, thinking twice about DIY is essential. It is not recommended at all to apply DIY in this case. After all, your safety is a most significant issue than money. A gas line may contain leakage or other sensitive matters which can cause a massive explosion. Without trying to be involved in it, you should call a professional plumber in Burbank, CA, to repair the gas line. For your information, CANDU Plumbing & Rooter is gladly serving their clients for the past 15 years.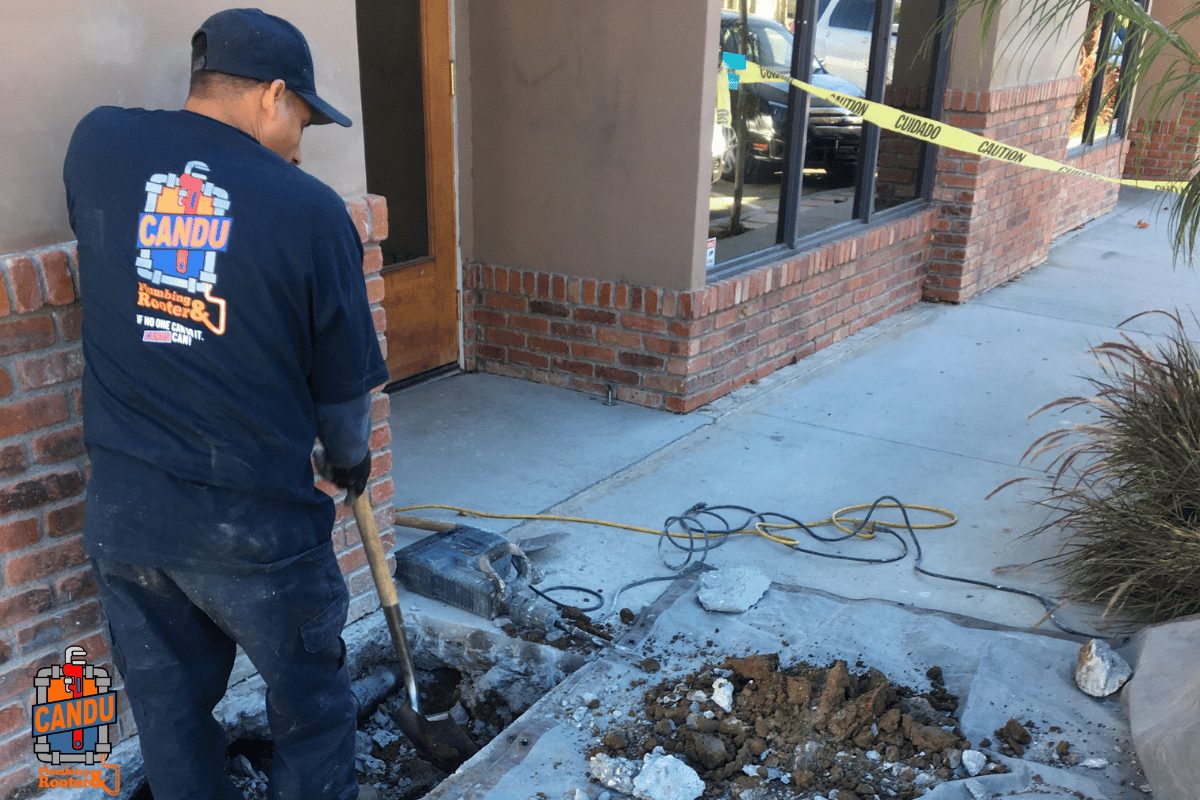 CALL CANDU HOME SERVICES 24/7 AT (855) 522-2638 TO SCHEDULE AN APPOINTMENT!
A few common issues of a gas line are here. It doesn't matter what type of problem is occurring, escaping proper measure at the right time can occur the same amount of trouble. However, you need to know some signs so that you can call us at the right time. For safety, every gas line is placed underground. Here are some signs that you may notice before calling a plumber.
Problems with the valves
A Blockage
Leakage in the gas line
A gas line may be Corroded
You can also notice the signs by smelling rotten eggs, having dead plants, ranging a hissing sound, and identifying gas exposure symptoms. A non-professional should not think about repairing a gas line. Not only can the situation become worse, but life may also fall in danger. Gas exposure can affect serious health diseases. Exposure for a long time can cause memory loss. If you notice any of the symptoms in yourself or your family, call for a medical emergency. In addition, if the gas line problems last for too long without repairing, the risk of an explosion will be certain.
Candu Plumbing & Rooter Solutions
Undoubtedly gas leaks are heavily dangerous for your health and life. You can't ignore the necessity of a professional plumber in Burbank, CA. A skilled plumber who is highly trained and certified can diagnose the issue and repair it safely.
Even a stable gas line needs regular maintenance. Since the risk is higher, regular maintenance will remove the possibility of a gas line break. Our professional team has all the mandatory potentials and experience in the related field. They are highly qualified for your gas line repair and installation. After addressing the issues, they will let you know whether the system needs a repair or replacement.
If you slightly smell a problem happening to your gas line, you need extreme professional plumbers to avoid gas explosion. Candu Plumbing & Rooter is the best source for a reliable plumber in Burbank, CA. We provide our services in Burbank, CA, and neighboring areas in Los Angeles, even in an emergency. Contact us for any information to discuss with.
CALL US TODAY OR USE OUR ONLINE FORM TO SCHEDULE A PLUMBING SERVICE IN SAN FERNANDO VALLEY, CA, OR NEARBY!