Top Quality Plumbing Services 24/7

Gas Line Repair & Installation
*One coupon per transaction. No combining with other
offers.
Valid from Jan 4, 2021 – Dec 31, 2021
NEED A PLUMBING SERVICE?
CONTACT CANDU!
Gas Line Repair and Installation in Granada Hills, CA
If you face any gas lines problems in your home, you should contact a top-notch plumber in Granada Hills, CA, Candu Plumbing & Rooter. The feed of your dryer, water heater, and furnace are your gas lines, and if you face any problem with your gas lines, then your home will come to a standstill situation. Thus, to keep your working condition running at your home, you need Gas Line Repair and Installation services 24/7. Here we are, CANDU plumbing & Rooter, to provide you the service 24/7. Our expert plumber can inspect your home's gas line, and they can determine if you require to replace or repair your gas lines or not.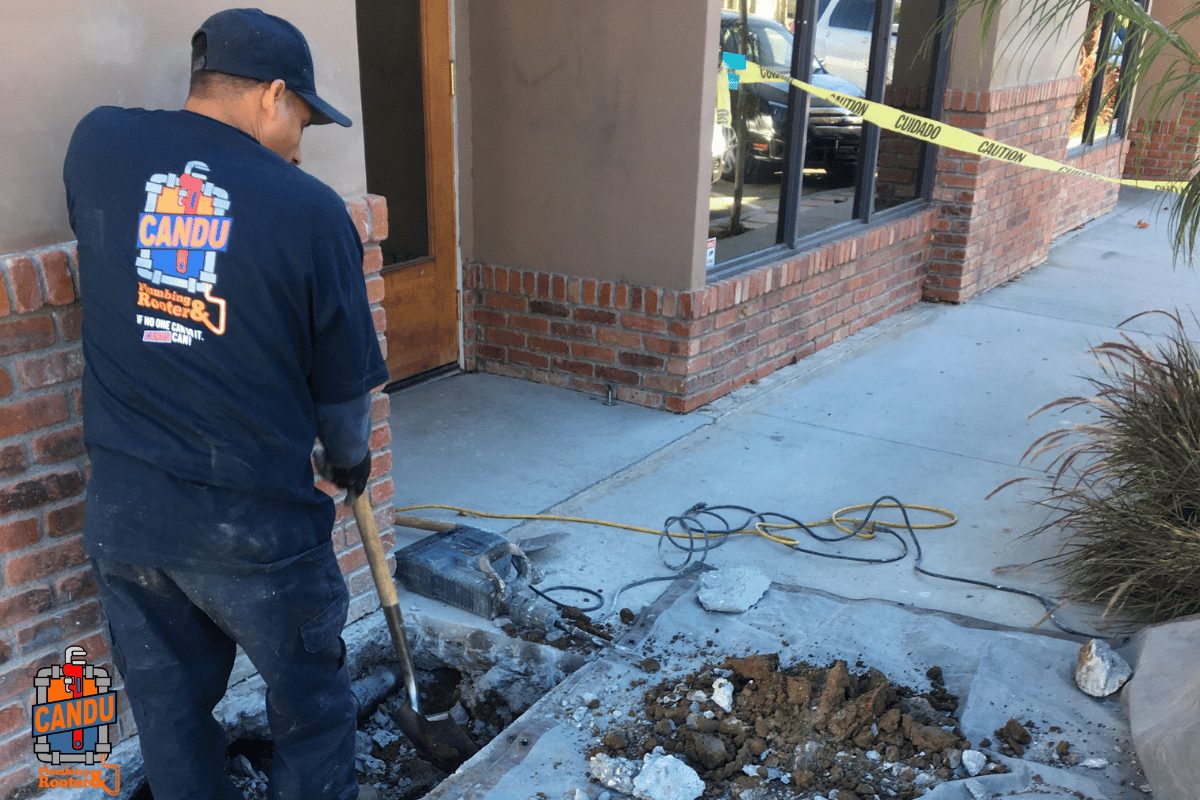 TO LEARN MORE ABOUT CANDU, GIVE US A CALL AT (855) 522-2638.
Common Issues of Gas Line
Frequently the Gas Line Repair and Installation and it's an emergency of plumbing that a house owner should consider seriously. If the gas line leak once, you should turn off the shutoff valve of your gas line in the home. Then you should contact us on an emergency basis and leave home as quickly as possible. Granada Hills, CA, CANDU Plumbing & Rooter provides gas line installation, repair, and replacement services. The gas bill of your house will rise day by day if the pipeline has any leak or the leak line may not provide you the proper heat.
Why You Need Gas Line Repair and Installation
Gas lines of your house can rust or damage, and they may not be capable enough to support themselves. You can have damaged gas lines connection, broken couplings, or broken valves. Immediately you should contact a gas company if you find any leakage inline or smell the gas.
Careful that dealing with natural gas lines is not easy. It would be dangerous to keep DIY as an option in your house. You don't need to deal with your gas line problem; contact CANDU Plumbing & Rooter; we will send you an expert and licensed plumber right away to your home. At least once a year, you should check and maintain your gas pipes line whether it is in good condition or not. 
Again, it would help if you did not entrust the responsibility of replacing your gas lines to someone else who is not experienced at all because it's a sensitive matter. This delicate matter requires to deal by an experienced man who has proper training in it. An inexperienced plumber may lack adequate exercise, and he may lack appropriate tools to complete the job.  
A house owner should know the location of the gas shutoff valve of his house to turn off the gas quickly if any mishap happens. A house owner should do this if he smells any leak from his gas line.
Gas Line Solutions of CANDU Plumbing & Rooter
CANDU Plumbing & Rooter will install the gas line in your house. Our expert plumber will determine the line of your gas pipe. They will suggest the proper way of installing them and the way of connecting the gas line with the appliances. If you need a connection of a new water heater with your gas line, we can do it for you too. Our specialized plumber can help you to install a gas stove, gas oven, or gas grill. Modern materials are the main characteristics of our gas lines, and they will pass out the time test. Before starting any work, our expert team will provide you a free estimate.
Contact CANDU Plumbing & Rooter
If you contact us at 855-522-2638, we will inquire about your problem, and right away, we will send an expert to your home. If you face any leak at your gas lines, immediately contact us to repair your line by experienced Plumber in Granada Hills, CA. Do not take any risk of managing the gas leakage on your own. CANDU Plumbing & Rooter are here to complete your job at a very reasonable price. We are waiting to contact you soon.
CALL US TODAY OR USE OUR ONLINE FORM TO SCHEDULE A PLUMBING SERVICE IN SAN FERNANDO VALLEY, CA, OR NEARBY!