Top Quality Plumbing Services 24/7

*One coupon per transaction. No combining with other
offers.
Valid from Jan 4, 2021 – Dec 31, 2021
NEED A PLUMBING SERVICE?
CONTACT CANDU!
Top Quality Drain Cleaning in Chatsworth, CA
Drain Cleaning is not a non-professional work that you can try DIY repairs in your home. We can repair any type of blockage, drain cleaning using industrial tools. Our highly qualified plumber in Chatsworth, CA, who spends years on training, can solve bigger problems safely and quickly. Just make a call to us so that we can reach your location promptly.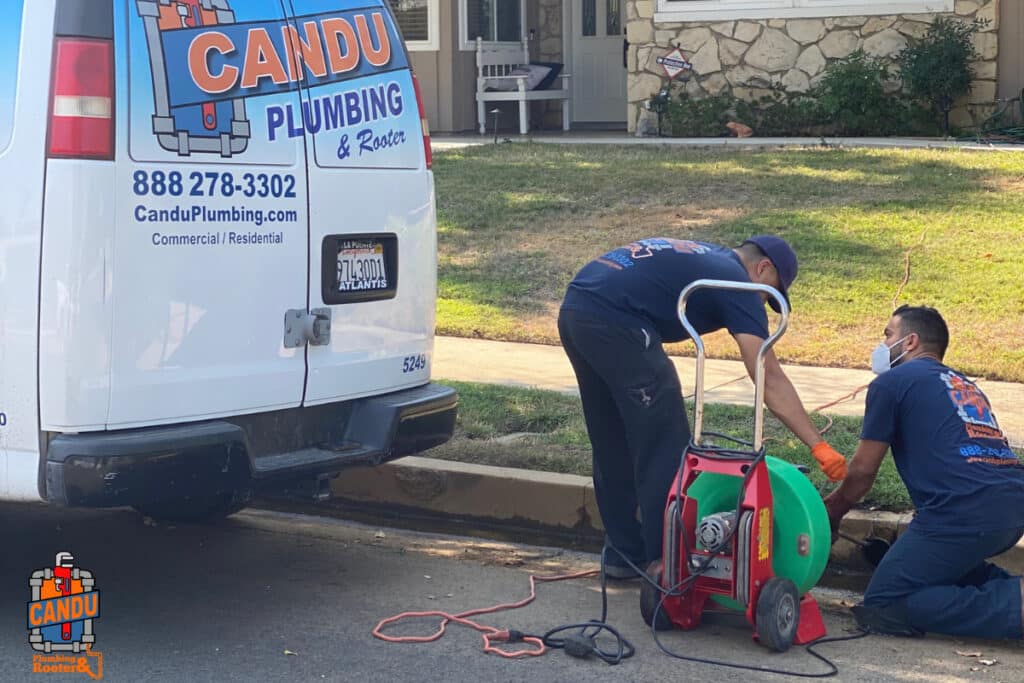 TO LEARN MORE ABOUT CANDU, GIVE US A CALL AT (855) 522-2638.
Identifying Common Clog Issues
A clogged drain in your house can increase the probability of trouble. If the proper measures have not taken promptly, the difficulties will be more complicated to diagnose. After noticing a small sign, you should call the best reliable plumbing company in Chatsworth, CA. For your kind information, we are providing top-notch plumbing services for the past few years with 100% customer satisfaction.
Since we are committed to providing the best solution to our valuable customers, we recommend the best method of drain cleaning. By applying hydro jetting, you will get a more environment-friendly working period, and the durability will remain high.
We suggest draining snaking when the clogs seem tough near the opening area. In this drain cleaning issue, we offer an emergency service also. When we see a persistent blockage in your system, we suggest hydro jetting to remove the clogs. It applies high-pressurized water flow to remove the blockages from the pipes inside. This process is speedy and considered performing effectively.   
Candu Plumbing & Rooter are providing the best services to their customers for over 20 years. We assure our customers to deliver a good piece of work consistently. Our trained and experienced plumber in Chatsworth, CA, can fix any plumbing issues especially drain cleaning, whether you need a repair or a replacement.
CALL US TODAY OR USE OUR ONLINE FORM TO SCHEDULE A PLUMBING SERVICE IN SAN FERNANDO VALLEY, CA, OR NEARBY!