Top Quality Plumbing Services 24/7

*One coupon per transaction. No combining with other
offers.
Valid from Jan 4, 2021 – Dec 31, 2021
NEED A WINNER?
CONTACT Candu!
Top-Class Plumber in Simi Valley, CA
Simi Valley is a neighborhood of Los Angeles that contains 45798 total populations. The demand for a professional plumber is very high because of its density and business. Many people think of applying DIY often to save money or trust issues. However, you might not be aware of every plumbing function and turn into a mess if you try to do it yourself. We provide a team that carries experienced plumber of Simi Valley anytime at your door.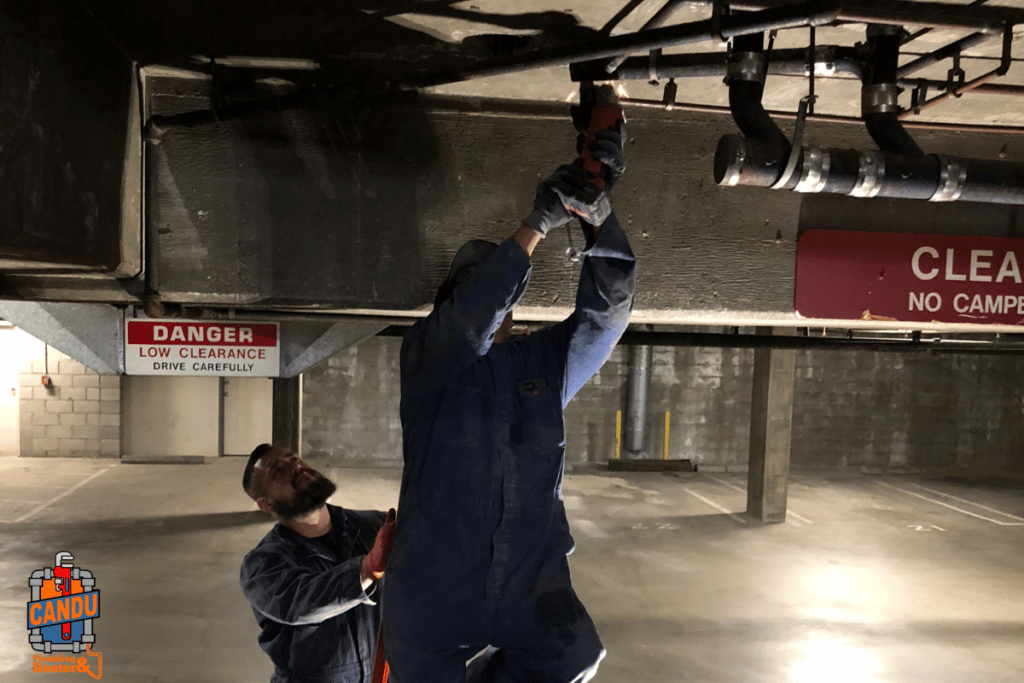 CALL CANDU HOME SERVICES 24/7 AT 855-522-2638 TO SCHEDULE AN APPOINTMENT WITH CANDU PLUMBING & ROOTER!
Right Time to Call a Trustworthy Plumber of Simi Valley
You might be confused about when to call a plumber or what time should be perfect for informing us so that your system does not compromise at all. We will describe the right time and how you can promptly understand the malfunctioned activities in your plumbing system.
Generally, people think that there is unnecessary to call a plumber until one instrument or service broke down. But when a part of your system broke down, you cannot use them at all, and your daily activities will be interrupted. So, most people call a plumber during an emergency that makes them spending more money and suffering from a disaster a few times. You should inform a reliable plumber when you notice the first sign of an issue.
If your resident is in a state of constant repair, you might need a replacement of parts as soon as possible because a sudden breaking down will cause more mess than a replacement. Your pipes may be older that are damaged or corrupted. At this moment, you should dial the number of a reliable plumber in Simi Valley for instant services.
Low water pressure can interrupt your daily activities in many ways. Your washing machine might not work correctly, the dishwasher may not perform well, and many more damaging issues. We have a skilled plumber to inspect your problem thoroughly without disturbing your other environment or your comfort zone.
A groaning or moaning sound from pipes can be a massive sign of repairing those quickly. Your pipes might have leakage or clogs that are creating such issues. If you want a professional plumber right away, contact us to receive our top-class work. We will take your personal opinion if you're going to share anything with us.
You might have a clogged drain if you experience backing up water from the kitchen sink or bathroom. Without delay, you need to call an expert to take care of your issues immediately. We are working to keep your consistent life stable.
Regular maintenance keeps your plumbing problems far away from occurring suddenly. It is a little bit difficult to remember the date of routine maintenance, or you might be busy at that time. But don't worry at all because we can finish your plumbing check-up if you are not at your home. Our highly experienced plumbers are enough to trust your property. However, we can send you updates for better convenience and finish our work without messing around.
The people who ignore the regular maintenance find themselves in the urgency of significant repairing or replacement. At least you should call us once in two years for routine maintenance updates. Candu Plumbing & Rooter offers you a very reasonable price for a regular check-up.
The Qualities of Our Plumber
When you are thinking of calling a plumber for inspection, you have a few things to understand. If an inexperienced plumber is involved in your system, it will be a great disaster. Your cost and mess will increase and also your sufferings. To prevent future tragedy, you should select your plumber wisely. You can glance at our reviews on the website or our service areas and range that is comprehensive. Here are some of our primary services in your local area.
Plumbing (both residential and commercial)
Emergency services and repair
Tub repair/ faucets repair/ shower repair/ toilet repair/ kitchen plumbing
Water heater services
Sewer repair and replacement
Pipe bursting
Drain cleaning
Re-piping
Gas line repair & installation
Plumbing maintenance
Remodeling
Plumbing fixture
If you need emergency support or regular inspection, you can call our office anytime. Our emergency helpline is 24/7 active for your convenience. Since we have a stock of the best reliable plumber in Simi Valley, you will never disappoint by our service. Please call at 855-522-2638 or send an email to service@canduplumbing.com for a free consultation.
CALL CANDU PLUMBING & ROOTER TO SCHEDULE A PLUMBING SERVICE IN SIMI VALLEY, CA, OR NEARBY!