Top Quality Plumbing Services 24/7

*One coupon per transaction. No combining with other
offers.
Valid from Jan 4, 2021 – Dec 31, 2021
NEED A PLUMBING SERVICE?
CONTACT CANDU!
Top-Notch Faucet Repair in Canoga Park
Though a faucet seems a simple, fairly device, you can easily go wrong with this. Leakage in faucets can cause extremely high water bills because the water flow will not stop day or night. It's better to avoid DIY in faucets issues. Let a professional repair your faucet with proper maintenance. Candu Plumbing & Rooter has an experienced licensed plumber who can confidently take care of your Faucet Repair in Canoga Park, CA.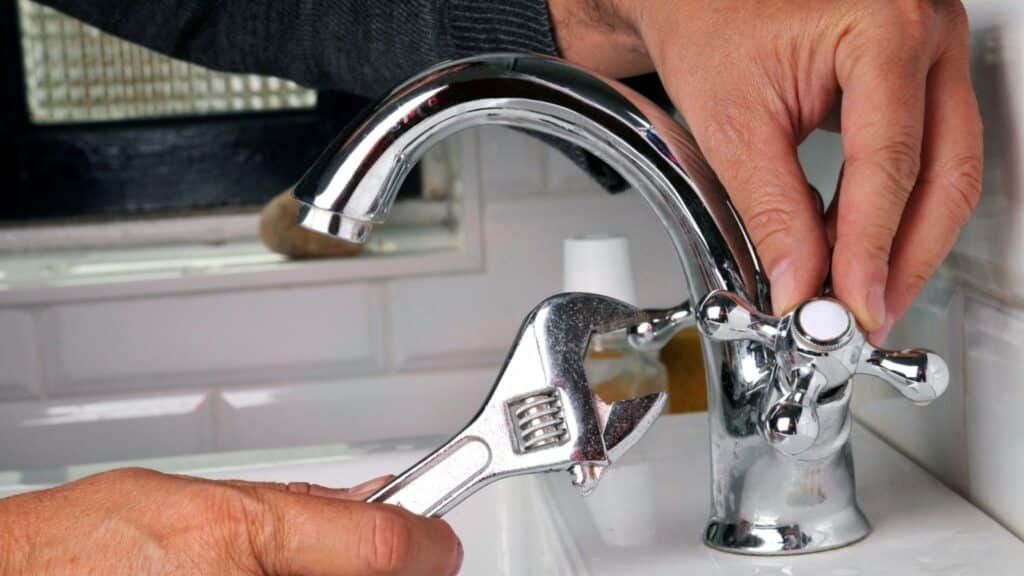 TO LEARN MORE ABOUT CANDU, GIVE US A CALL AT (855) 522-2638.
Different Types of Faucet Repair in Canoga Park
It looks like a single-handled which is available in kitchen sinks.   
It looks pretty similar to the ball faucet. However, it is more complicated than the ball, but the durability is also higher than ball faucets. These faucets have a removable nozzle that allows users to wash things with an additional sprayer comfortably.
It is a classic faucet that is so common in bathrooms with an old design. It has both hot and cold handles to the left and right of the faucet, depending on the desired temperature.
Problems that Customers Face Often
You should know about some common techniques of faucet repair solutions. Though our licensed plumber will promptly take care of the system, a clear idea will help you understand the functional activities and the right time to call us.
Faucets Won't Close Tight
You need to identify the types of faucets you have installed and then take precautions to repair your faucets. 
A slow drain can occur severe troubles in your faucets. There could be several reasons to slow your drain, but most probably, the blockage is the reason. You can give a try to clear the trap and pipe with a snake bought from a hardware store yourself. However, if the blockage is too deep in the line, you should call a professional licensed plumber to handle your faucet repair in San Fernando Valley, CA. We have all the necessary devices and tools to inspect your problem certainly and repair the faucets without harming your other environment.
Whenever you need a licensed plumber in your local area, call us to enjoy our full quality services. We have highly trained plumbers for providing emergency services in your home or commercial center. Call us at 855-522-2638 or send an email to [email protected] so that we can set an appointment to discuss the situation. Any repair or installation programs are included in our services.  
CALL US TODAY OR USE OUR
ONLINE FORM
TO SCHEDULE A PLUMBING SERVICE IN BOSTON, CAMBRIDGE, OR NEARBY!